Wine Club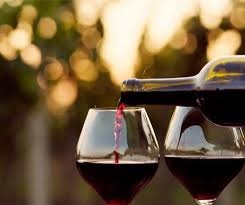 The Mayhew Connoisseur's Club is Mayhew Wine Shop's effort to bring our philosophy of winemaking and wine drinking into your home. We love the wines that we put on our shelves and we love the vineyards and estates that make them, and the Connoisseur's Club is a great way to learn a little more about the wine that you drink while also benefitting from the Mayhew staff's expertise.
Each bottle is accompanied by tasting notes and a little bit of background about the vineyard, as well as a food pairing w/ a nod towards seasonal flavors.
The wine club currently has three tiers, with the rarity of the bottles increasing and the annual case yield decreasing with each tier--but we believe that fine wine can be found at all price points if you travel off the beaten path a little, and we 100% love every bottle that we select for the wine club, no matter the tier.
Tier 1: Estate
2 bottles per month, "smaller batch" (less than 3,000 cases made per year--believe us, in the world of wine that's a proverbial drop in the barrel!). We pick the theme--it might be seasonally appropriate, it might be regionally-oriented, and it might just be a couple of fun, kooky wines that we've been jazzed about recently.
$50/month, 
Tier 2: Premier Cru
2 bottles per month, truly small batch. These may include rarer expressions of a winery that we regularly stock, special new arrivals, or oddball rarities that we've selected especially for our Premier Cru members. Expect some single vineyard offerings, smaller appellations, and occasionally aged selections from our cellar.
$75/month
Tier 3: Grand Cru
2 bottles per month, selected by us in collaboration with you. Are you a Napa fiend? A Chablis hound? Or do you have a favorite flavor profile and want us to help you broaden your knowledge of the grapes that go into creating those flavors, and the wines that display them? Whatever your passion in the world of wine, Grand Cru members get to work with Mayhew's resident wine educators to build custom monthly selections that will entice and enlighten.
$125/month
Order any Tier for 6 Months, receive 10% Off!  
For more info email us at [email protected]